You must allow cookies and JavaScript for a proper shopping experience.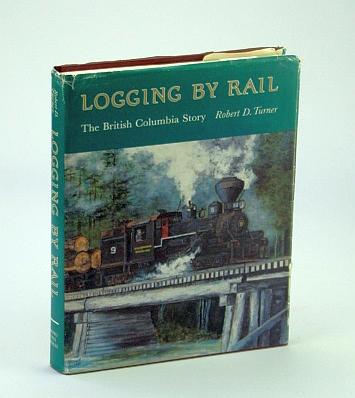 Price: $95.00
Publisher: Canada, Sono Nis Press : 1990
Seller ID: 617h1397
ISBN-13: 9781550390186
Binding: Hardcover
Condition: Good
---
xxii, 326 pages. Index. Bibliography. Footnotes. Profusely illustrated with black and white and colour reproductions of archival photos. Black and white maps and diagrams. "A carefully documented history and a sensitive portrait of railroad logging in British Columbia." - from dust jacket. Average wear to unmarked book with moderate lean to spine. Above-average wear to dust jacket now preserved in archival-grade Brodart. A sound signed copy of this wonderful reference.
View More...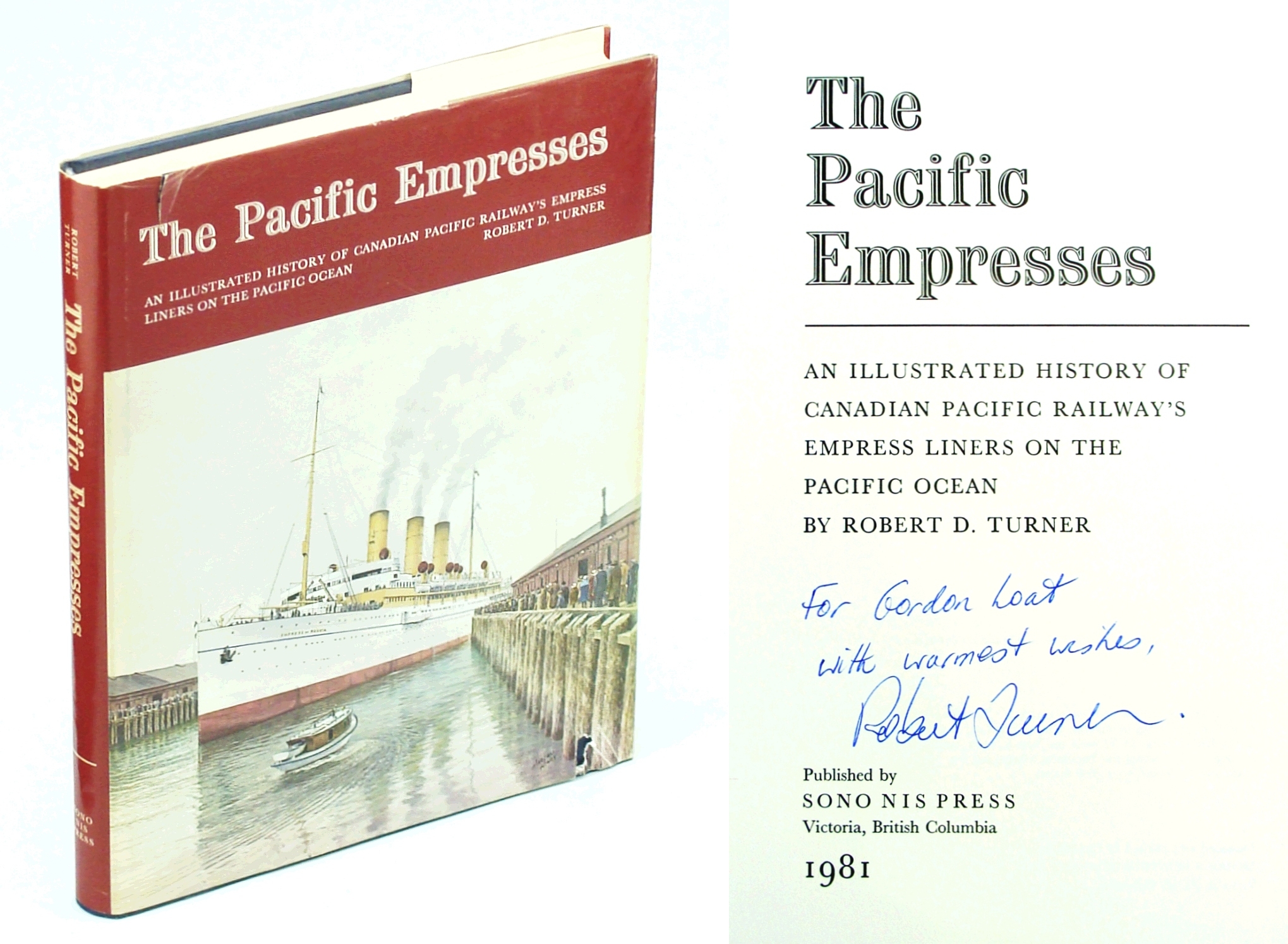 Price: $295.00
Publisher: Victoria, B.C., Sono Nis Press : 1981
Seller ID: 839h1721
ISBN-13: 9780919462618
Binding: Hardcover
Condition: Very Good in Good dust jacket
---
Signed and inscribed by author upon title page. "The Empresses were the finest, fastest liners on the Pacific. They forged a link across the North Pacific from the west coast of Canada to Japan, China, and later the Philippines that lasted for over 50 years. This is the dramatic story of the Canadian Pacific's Empresses on the trans-Pacific service, from record-breaking runs and million-dollar silk cargoes to typhoons and war service." - dust jacket. Profusely illustrated with over 400 magnificent black and white reproductions of archival photos, illustrations, maps, timetables and scale d...
View More...