You must allow cookies and JavaScript for a proper shopping experience.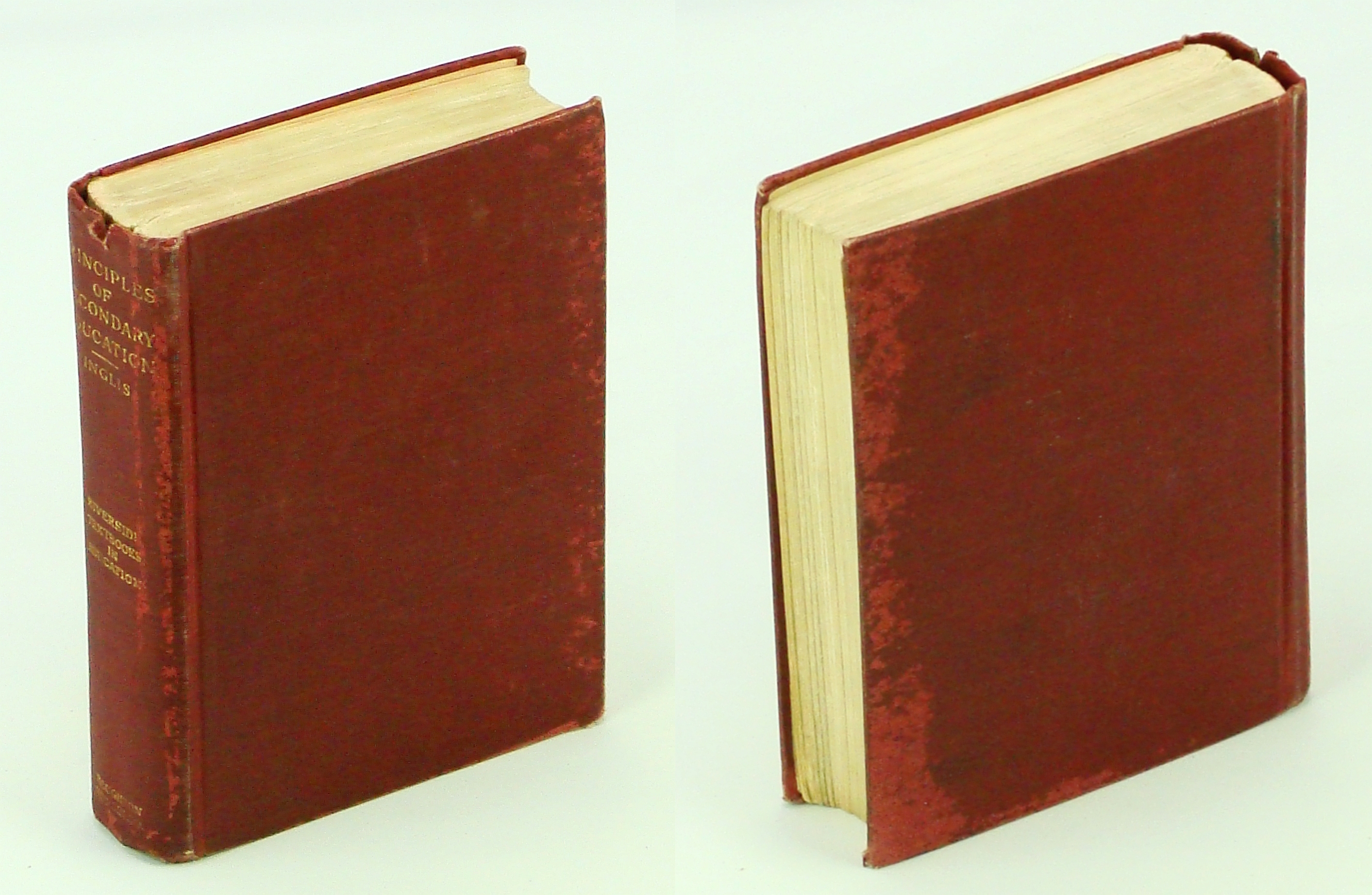 Price: $7,500.00
Publisher: Boston, Houghton Mifflin Company : 1918
Edition: First Edition
Seller ID: 833j0216
Binding: Hardcover
Condition: Fair
---
"Shortly after I retired from teaching I picked up Conant's 1959 book-length essay, 'The Child the Parent and the State', and was more than a little intrigued to see him mention in passing that the modern schools we attend were the result of a 'revolution' engineered between 1905 and 1950. A revolution? He declines to elaborate, but does direct the curious and the uniformed to Alexander Inglis's 1918 book, 'Principles of Secondary Education', in which 'one saw this revolution through the eyes of a revolutionary.' Inglis (1879-1924), for whom a lecture in education at Harvard is named, make...
View More...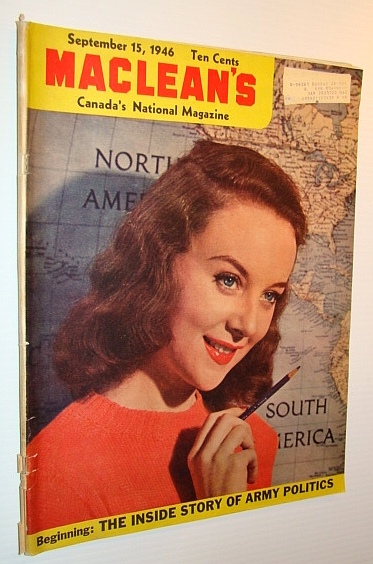 Price: $199.95
Publisher: Canada, Maclean Hunter / Key Publishers : 1946
Edition: First Edition
Seller ID: 845g0791
Binding: Single Issue Magazine
Condition: Fair
---
76 pages. Features: Politics in Khaki - The Inside of the Canadian Army High Command - McNaughton and Crerar stepped on Monty's toes - here's the record, revealed for the first time; Childhood's No. 1 Enemy - rheumatic fever; Battle of the Peacemakers - meeting at Paris; Witch of Endor - fiction; Kate Holliday gets a Hollywood makeup makeover; It rained poison after Bikini Islands' fifth atom bomb test - with photo; Hard rock miners; Honor of the Company - fiction; Flivvers in the Sky - fly your own plane; The Good Catch - fiction; Golfing Cop - Henry Martell - article with photo; Hell's Gate...
View More...